This Summer marks the first time Teawrights runs an internship program. I'm very excited about this, because it also informally means Teawrights is growing internally. Hopefully I don't stumble up too much! Fortunately I have a little outside help on this.
In the meantime, the interns will focus on marketing through content and social media. Keep your eyes out as they make their presence known. Now I'd like to introduce you all to Boston Teawrights Intern class for the Summer of 2014! Each intern wrote about themselves below.
Talia Hirsch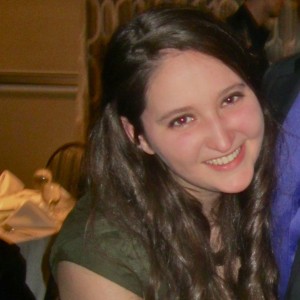 Hi, fellow tea enthusiast! My name is Talia, and I'm so excited to be part of the internship program for Boston Teawrights. Tea has always been near and dear to my heart ever since the first time I tried it, prepared the Russian way with a splash of milk. I often opt for a soothing cup of jasmine tea when I need to relax, and I especially love walking around in the sun, sipping on a refreshing iced tea. I am a rising senior at Brandeis University, where I study history and creative writing.
In my spare time, I like to catch up with my friends, work on my writing and explore all of the great things the city of Boston has to offer! I'm from Pittsburgh, another city of great culture, but I love that each section of Boston has a distinct flare, and new places never seem to be in short supply.
I'm looking forward to the opportunity to learn more about how a startup operates, and to learn all about the process of harvesting tea. I have high hopes I'll have created a new chapter to the story of my relationship with tea, and gained further insight into the educational and professional opportunities ahead.
Louise Lumia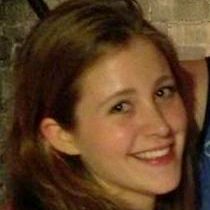 My name is Louise and I'm a Communications Studies major at Emerson College. I grew up in Pennsylvania, and now live in Cambridge. I love to travel, and have enjoyed exploring Boston and Cambridge in the last three years I've been here. There always seems to be new and exciting things happening in the area! Up until a year ago, I was exclusively a coffee drinker, aside from an occasional cup of sleepy-time tea. Recently, in an effort to cut back on caffeine, I switch from coffee to tea. Chai tea became my new go-to! It's delicious! I have a cup every morning.
I'm spending the summer interning with Boston Teawrights to gain hands on experience with marketing, as well as to learn more about tea. Until working with Boston Teawrights, I had no idea just how many different types of teas exist. I'm excited to learn more about all of these different kinds of teas, as well as the American Craft Tea movement and the process of crafting my own tea from raw tea leaves.
Mairead McCarthy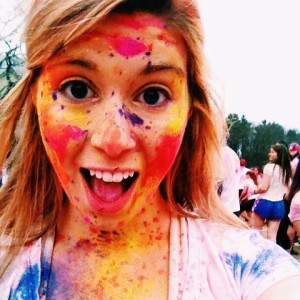 Hey Everyone! I'm Mairead, which is pronounced like parade with an "m" for those of you who are not proficient in Gaelic. I am a Boston native born and bred. I have just completed my sophomore year at Boston College (go eagles!). At school I am currently pursuing a Finance degree as well as a minor degree in history.
As a business major, I am excited to be working at a young startup company. I firmly believe that startups provide a great environment for creativity in business structure and management. Startups can foster ingenuity better than large established company can because of their small size and approachability. It provides me a chance to grow along with the company, which is something truly unique in the business world.
I am also excited to be part of the Boston teawrights team because I just simply love tea! With Boston teawrights I can learn more about something that I consume everyday. The product that Boston Teawrights offers is unlike anything that I have ever encountered in the tea industry, which makes for a thrilling internship experience!
[related-posts]