Buy Raw Tea to Process
Process or Craft Your Own Tea at Home with these Fresh Tea Leaves
On Hiatus
Unfortunately, we can no longer provide raw tea leaves. Hopefully some day in the future we can continue providing this experience. Until then, we love you.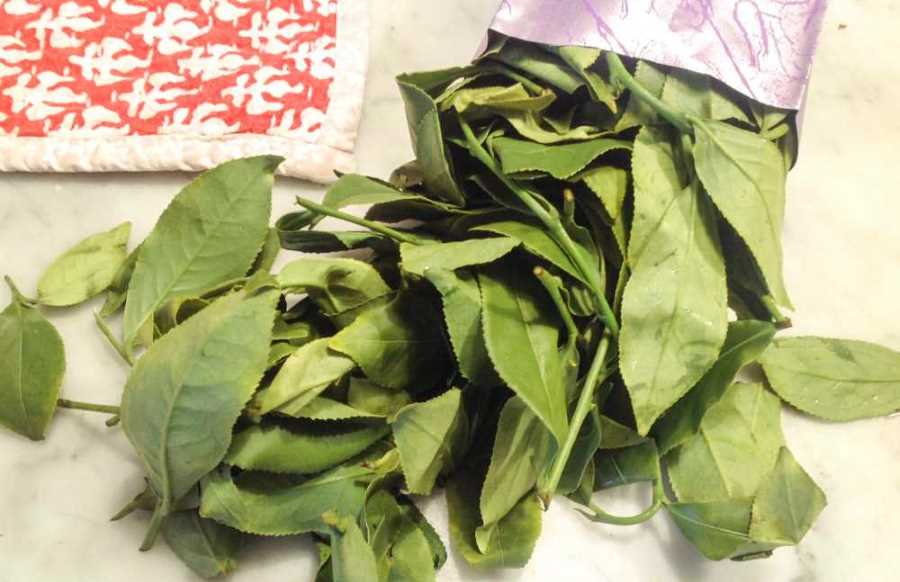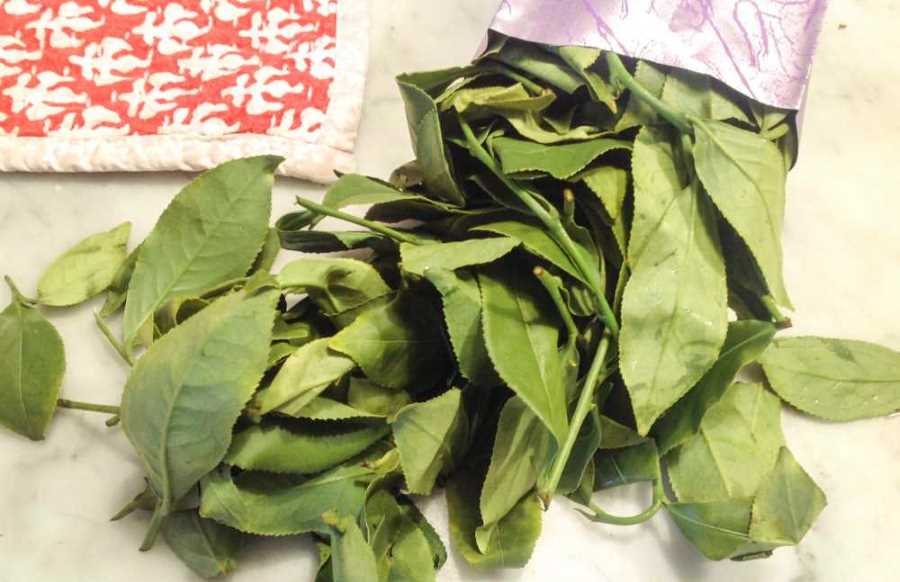 Raw Tea Leaves
$7.50 for 50 grams
$12.75 for 100 grams
---
Explore the art of crafting tea with your hands. With this pouch of leaves, you will create a tea of your own at home. These are the raw leaves of the Camellia Sinensis (Tea Plant).
We buy
direct
from the tea gardens once a month during their picking seasons. Join us for this month's buy.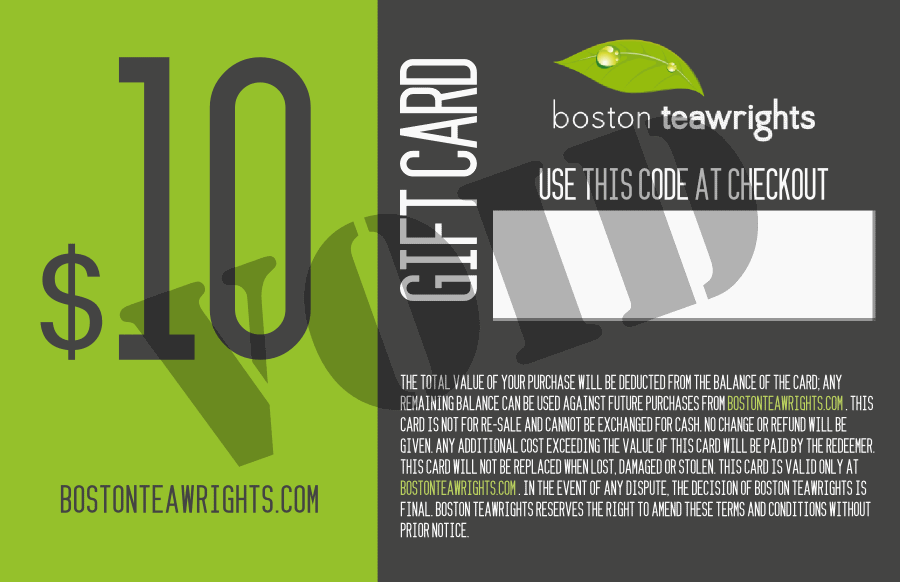 Gift Cards
---
Give your loved one the gift of tea crafting with this card. They can redeem its value to experience the craft of tea creation at home.
What's a Teawright
Heard of playwrights? Shipwrights? Teawrights are in the same tradition, just for tea. Start with us, and soon you'll work fresh tea leaves into your own black or green tea.
What's Tea Craft?
Tea Crafting is what we call the process of transforming raw tea leaves into your hand-made, final tea. Ready to be steeped and enjoyed.
Some Frequently Asked Questions
Got a quick question? It might be answered below.
Why is your tea sold as a Pre-purchase?
Because we only harvest and ship our tea once a month. For that reason we only charge your credit card once we ship.
Why do you only harvest once a month?
Raw tea is a fresh, agricultural product. Because we buy fresh tea leaf from gardens, we need to work with their harvest schedules. Operationally, it isn't feasible for them to harvest on demand for us. They have their own lives and regular garden duties to tend to. When we purchase part of their harvest each month, it's a win-win for everyone. It works within their schedules, we deal directly with the growers (no brokers or middlemen take money away from them), and you receive fresh tea leaves.
How much tea does this make?
The simple answer? With the 50 gram package, you can make 8 to 24 cups of tea. With the 100 gram package, you can make 16 to 48 cups. Why such large numbers? Because a good, loose-leaf tea can be steeped more than once. In fact, we encourage you to steep your tea multiple times throughout the day. You'll find the flavors evolve with each steeping. You're not drinking a cheapo bag of dustings anymore.
Do you ship internationally?
We currently ship only within the United States. But keep your eyes on our site.
Do you have a Returns Policy?
It's quite simple. We want you to experience the fun and explore the world of Tea Crafting. In our eyes that's what you're paying for. If your leaves went bad because of package failure, or simply because you forgot about them in the fridge for too long. Send us some pictures of your opened package, and we'll send you a complimentary package with our next harvest. We want you to experience this. Seriously.
For more detail, we you can read our Returns Policy as well.
Do you have a Terms and Conditions Policy?
Yes we do! You can check out our Terms and Conditions by clicking that link, or clicking the relevant link in the footer of every page.
I have more questions.
Perfect! We have a larger Frequently Asked Questions page. We also encourage you to ask the community on our subreddit at r/Teawrights. You can also reach us directly using our Contact Us page.
Seriously. We love hearing from you, so feel free to simply drop a line and say hi.